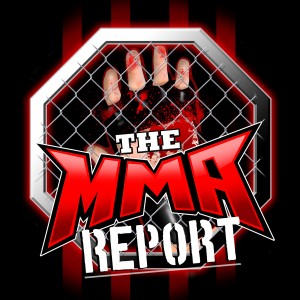 Tito Ortiz vs. Alberto Rodriguez will take place on Saturday in Texas and at the beginning of this week's show, Jason asks Daniel about the vibe is in the Rio Grande Valley for this fight card as this is where Daniel lives.
Along with talking about the vibe of the event, Jason and Daniel discuss various aspects of the Combate Americas pay-per-view card from how the matchup could go and what the end game could be for Ortiz as a MMA fighter.
Speaking of Tito Ortiz, he's the focus of this week's "Fight Flashback" as the guys take a look back at Ortiz's submission win in 2014 against Alexander Shlemenko at Bellator 120. Jason speaks about being on press row for the fight and what some of his big takeaways from the fight.
Up next, Jason and Daniel discuss the first quarter of 2020 for the UFC as multiple matchups for upcoming pay-per-views. Then it's the interview portion of the show as Jason speaks with UFC 245's Ben Saunders about his fight against Matt Brown and manager/coach Tyson Chartier joins the show to discuss various fighters he works with including UFC DC's Rob Font.
Following those interviews, Daniel rejoins Jason to preview Saturday's UFC DC fight card. They go down the entire fight card and tell you which fights interest them the most. And finally, they wrap up the show by discussing Jason's trip to Jacksonville last weekend and what they have been watching on streaming devices related to combat sports.
Subscribe, Rate and Review to the The MMA Report Podcast on Apple Podcasts, Stitcher iHeartRadio, TuneIn and Google Podcast.
Follow Jason Floyd on Twitter and Instagram
Follow Daniel Galvan on Twitter
Subscribe to The MMA Report on You Tube for all of Jason's video interviews
Podcast: Play in new window | Download | Embed