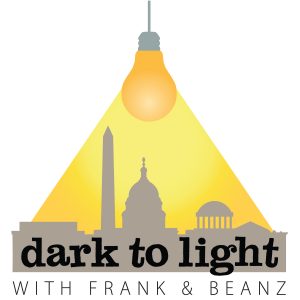 On today's jam packed episode of the Dark to Light Podcast, Frank and Tracy Beanz start the show by talking about a few of the articles that posted today at UncoverDC.com, one about the Planned Parenthood case and one about George Soros and his meddling in the Virginia elections.
Then, we talk about the hearing today with Marie Yovanovitch and the transcript which Devin Nunes read into the record.
Next, its coverage of the Wednesday hearings, and our thoughts and analysis, followed by some banter about the fact that Jeffrey Epstein didn't kill himself and we finally close out the show with some light-hearted banter.
Looking forward to Monday! Have a great weekend!
LINKS WE COVERED
Allie Stuckey before Congress speaking about abortion
UncoverDC: Judge in Planned Parenthood case orders for minor count as jury begins deliberations
UncoverDC: The curious activity of George Soros in Virginia
This episode of Dark To Light is powered by Cash Call Mortgage. If you have an interest rate higher than 2.99 percent they may be able to lower your monthly mortgage payment AND get you the cash you need for the upcoming holidays, to remodel your home, or to just keep in your pocket, Cash Call Mortgage is a direct lender and can close your refinance in as fast as 20 days, with no upfront deposit! If you qualify, they'll even pay your closing costs. Visit CashCallMortgage.com/DTL for a free quote and to see if you qualify! (Impac Mortgage Corp. dba CashCall Mortgage. NMLS ID: 128231. Equal Housing Lender. Not licensed in all states including New York. Offer not available in Washington.)
Follow Tracy Beanz on Twitter, subscribe to her YouTube channel, and check out her newest venture, UncoverDC.com!
Follow Frank on Twitter, subscribe to his YouTube channel, and follow his solo podcast, Quite Frankly!
Subscribe to Dark To Light With Frank & Beanz on Apple Podcasts, Stitcher, TuneIn Radio, Google Play, and now on the iHeartRadio app!
Podcast: Play in new window | Download | Embed