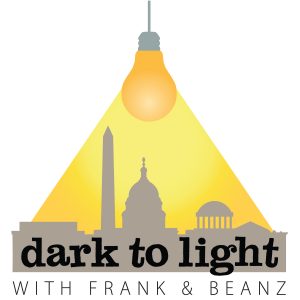 FIERY FRIDAY time on the Dark to Light Podcast! What is the reason for the smears against decorated war heroes and amazing, strong, just, constitutional representatives working hard to save the country? Frank and Beanz will get in to some of the tactics being used by the media and their cronies right now and what they mean moving forward. We will discuss a New York Times article that completely slanders and smears ONE Purple Heart recipient, in favor of another, ALL WHILE they tell YOU not to do the same.
Next, it's time for clips, because we are going to talk about some more hypocrisy. How can we tell we may be winning the culture war? Listen to some of what happened on The View.
Then, we hear the President make a very interesting statement outside of Air Force One, and Megyn Kelley sits down with another "whistleblower," this time one who didn't defend the dark power establishment, so is expendable.
Rules for thee, but not for me is the theme of the show today! You won't want to miss this!
LINKS WE COVERED
What are they doing to Rep. Jim Jordan?
The New York Times smears LTC Jim Vindman
President Donald Trump says he isn't concerned with testimony
Follow Tracy Beanz on Twitter, subscribe to her YouTube channel, and check out her newest venture, UncoverDC.com!
Follow Frank on Twitter, subscribe to his YouTube channel, and follow his solo podcast, Quite Frankly!
Subscribe to Dark To Light With Frank & Beanz on Apple Podcasts, Stitcher, TuneIn Radio, Google Play, and now on the iHeartRadio app!
Podcast: Play in new window | Download | Embed