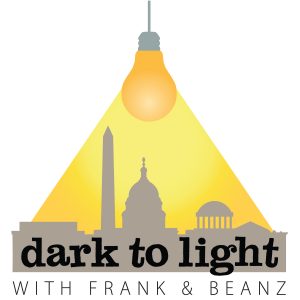 The Monday Show is #FakeNews centric with a series of foibles taking center stage over the weekend. Frank and Beanz delve in to almost all of them and start with an unclear reporting issue coming out of trusted network OANN that had everyone on Twitter scratching their heads.
Next, they move on to how the media handled the operation that killed the world's #1 terrorist, Al-Baghdadi, and what the Washington Post and other outlets did to "cherish" and remember his life.
From there, the duo dives in to the long held "conspiracy theory" of "The Finders". The FBI just did a FOIA release that is sure to drive their "sister" agency, the CIA, insane.
Then, they talk about Chuck Todd and his stint on the X-Files. How deep does HIS conspiracy theory go?
Finally, they wrap up with James Comey and a rushed phone call.
This is a show you DO NOT want to miss!
Follow Tracy Beanz on Twitter, subscribe to her YouTube channel, and check out her newest venture, UncoverDC.com!
Follow Frank on Twitter, subscribe to his YouTube channel, and follow his solo podcast, Quite Frankly!
Subscribe to Dark To Light With Frank & Beanz on Apple Podcasts, Stitcher, TuneIn Radio, and Google Play!
Podcast: Play in new window | Download | Embed