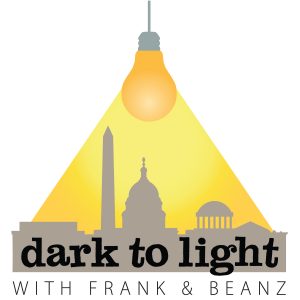 On today's episode of Dark to Light, Tracy and Frank go through a massive string of updates!
First, the duo get into the nitty gritty on the validity of William Taylor's Ukraine testimony plus a laundry list of questionable associations.
Second, we have a combination of Michael Horowitz' letter and the upgrading of John Durham's investigation to the criminal level.
Finally, Michael Flynn continues to be aided by the sloppy work of the people who tried to destroy his life…but the media, as crazy as they are, want you to believe that whatever "Deep State" exists is only there to preserve the Republic.
Make sure to visit our friends over at Sun Basket. No matter your lifestyle, Sun Basket caters to your kind of healthy. With delicious meal plans like Paleo, Carb-Conscious, Gluten-Free, Mediterranean, Diabetes-Friendly, and Vegan, plus quick and easy recipes, you can enjoy a dinner full of organic produce and clean ingredients in as little as 15 minutes. Plus, Sun Basket's 5-minute salad mixes make for an easy, lunch you'll crave day after day. It's everything you need to eat clean and feel great, delivered straight to your door. Put meal planning on autopilot. Be sure to head over to Sunbasket.com/DarkToLight to get your $60 off and please always support the sponsors who make the show possible!
Follow Tracy Beanz on Twitter, subscribe to her YouTube channel, and check out her newest venture, UncoverDC.com!
Follow Frank on Twitter, subscribe to his YouTube channel, and follow his solo podcast, Quite Frankly!
Subscribe to Dark To Light With Frank & Beanz on Apple Podcasts, Stitcher, TuneIn Radio, and Google Play!
Podcast: Play in new window | Download | Embed