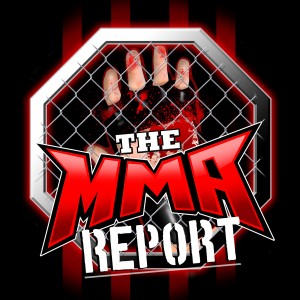 This week on The MMA Report, Jason and Daniel get the show started by discussing the eye poke that ended Yair Rodriguez vs. Jeremy Stephens and discuss what's written in the unified rules of MMA about eye pokes.
Then they get into their other takeaways from UFC Mexico and that leads into the interview portion of the show. The first interview is with Juan Archuleta (28:40), who will challenge Patricio Pitbull for the Bellator featherweight title on Saturday at Bellator 228.
Up next is Saul Rogers (37:27), who will be taking on Daniel Weichel at Bellator 228 in an opening round matchup in the Bellator Featherweight World Grand Prix. And in the final interview, Jason chats with Greg Hopkins (47:11) about his fight on Saturday at Valor FC 64 against Roy Sanders.
Following the interviews, Daniel rejoins Jason to preview this weekend's Bellator and UFC events. They break down their top five fights of the weekend, what fights are going under the radar and give their take on the rules for the Bellator Featherweight Grand Prix random drawing.
This week's episode of The MMA Report Podcast is presented by Roman. With Roman, you can get medical care for ED, if appropriate, from the comfort and privacy of your own home. You can handle everything online in a convenient, discreet manner. Getting started is simple: Just go to GetRoman.com/MMAReport and complete an online visit. If your doctor decides that treatment would be appropriate, they can prescribe genuine medication that can be delivered in discreet packaging, right to your door, with FREE TWO-DAY SHIPPING.
Subscribe, Rate and Review to the The MMA Report Podcast on Apple Podcasts, Stitcher and Google Podcast.
Follow Jason Floyd on Twitter and Instagram
Follow Daniel Galvan on Twitter
Subscribe to The MMA Report on You Tube for all of Jason's video interviews
Podcast: Play in new window | Download | Embed