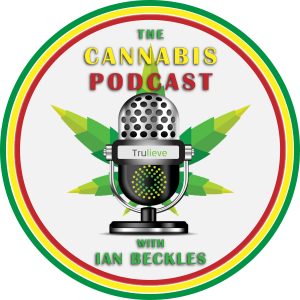 On this episode of The Cannabis Podcast, former NFL offensive lineman Ian Beckles tells you about how their are petitions circulating in Florida to make marijuana legal.
Also on this week's podcast, Ian tells you about how marijuana's main mind-altering ingredient was detected in nursing mothers' breast milk in a small study, Colorado Governor John Hickenlooper vetoes bill that would have allowed first-in-the-nation marijuana "tasting rooms," and cannabis dispensaries associated with drop in localized crime.
Subscribe to the podcast on Apple Podcasts, Stitcher, iHeartRadio, TuneIn Radio, and Google Play.
Follow Ian on Twitter @IanBeckles and on Instagram @Ian_Beckles
Check out Ian's other podcasts, In The Trenches, Flavor of Tampa Bay and Flava In Ya Ear.
Podcast: Play in new window | Download | Embed