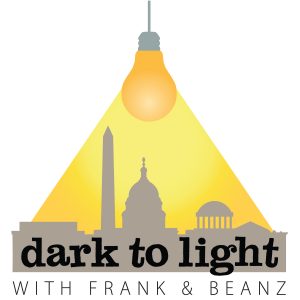 Happy Monday everyone! We start the day today talking about an unfortunate happening Frank had to deal with this past weekend, and move immediately to some clips of Rudy Giuliani talking about Joe Biden.
The entire "whistleblower" fiasco has been insane from the start, and we break a lot of that down. From there we move on to Loretta Lynch and her amnesia, and tackle climate change.
Rounding out the heavy Monday show we talk about a new project almost completed at UncoverDC and what the future holds.
It's a great Monday episode! Dont miss it!
LINKS WE COVERED
Follow Tracy Beanz on Twitter, subscribe to her YouTube channel, and check out her newest venture, UncoverDC.com!
Follow Frank on Twitter, subscribe to his YouTube channel, and follow his solo podcast, Quite Frankly!
Subscribe to Dark To Light With Frank & Beanz on Apple Podcasts, Stitcher, TuneIn Radio, and Google Play!
Podcast: Play in new window | Download | Embed