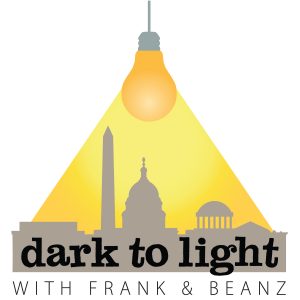 Wow! Today is on FIRE!!! We start by talking about Ed Buck and his case, and why in the hell he wasn't previously charged in LA County given that the Federal criminal complaint is a mirror of the LA investigation.
Then, we move into news about our good pal Cardi-B. It was outed in court that she is a member of a street gang, and Frank and Beanz chat about culture in music, etc. Then, we play a few great entries into the #MagaChallenge started by Bryson Gray- how we are bringing back hip hop and taking the culture back within the conservative movement- and it starts with music.
Next, it's the American Priority Conference! Make sure to head over to AmericanPriority.com and get your tickets to this SICK conference. Beanz will be their official correspondent, and will be interviewing lots of folks, like Sarah Sanders, Matt Gaetz, Don Jr., Jason Chaffetz, Tom Fitton and more. Use the code "Beanz" for $150 off the conference. MUST BE THERE!
The end of the show wraps up with Matt Gaetz attacking Al Sharpton with his own words, Andrew McCabe freaking out, and Fredo Cuomo lying to the American people about whistleblowers and the Ukraine. A fantastic Friday show today on the Dark to Light Podcast!
LINKS WE COVERED
Bryson Gray #MAGACHALLENGE
Gemmel Moore mom
Federal Criminal Complaint against Buck
New Mexico Hispanic Voter
Parscale rally stats
Follow Tracy Beanz on Twitter, subscribe to her YouTube channel, and check out her newest venture, UncoverDC.com!
Follow Frank on Twitter, subscribe to his YouTube channel, and follow his solo podcast, Quite Frankly!
Subscribe to Dark To Light With Frank & Beanz on Apple Podcasts, Stitcher, TuneIn Radio, and Google Play!
Podcast: Play in new window | Download | Embed