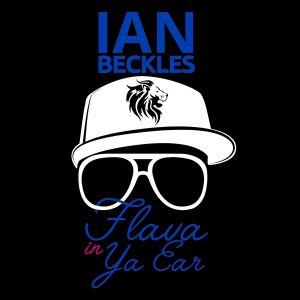 Today on Flava In Ya Ear, Ian Beckles talks about the recovery going on in the Bahamas following the devastation of Hurricane Dorian. Unbelievably, some people are actually politicizing the fact that over 70,000 people were left homeless as a result. When does common sense kick in and we start looking at things morally as opposed to politically?
Also,  Ian hits on Sharpie-Gate, questions whether President Donald Trump is mocking the nation, the Democratic Debates, and more.
This episode of Flava In Ya Ear is brought to you by MyBookie. They are fast, it's easy and they pay when you win. Let's face it: where you're betting is just as important as who you're betting on. Do the smart thing. If you're gonna bet this football season, bet with MyBookie. Join now and MyBookie will double your first deposit. Use the promo code BECKLES to activate this offer. You play, you win, you get paid!
Also, make sure to check out BlueChew, the first chewable with the same FDA-approved active ingredients as Viagra and Cialis so you know they work. Right now, they have a special deal for Flava In Ya Ear listeners: Visit BlueChew.com and get your first shipment FREE when use our special promo code BECKLES — Just pay $5 shipping. BlueChew is the better, cheaper, faster choice – and we thank them for sponsoring the podcast!
Have a comment about this episode of Flava In Ya Ear? Leave it below in the comment section or send Ian an email (IanBeckles@RadioInfluence.com) and be sure to check out Ian's other podcasts: In The Trenches, Hip Hop Happy Hour, The Cannabis Podcast, and Flavor of Tampa Bay.
Follow Ian Beckles on Twitter, Facebook and Instagram
Subscribe, Rate and Review the show on Apple Podcasts, Stitcher, iHeartRadio, TuneIn Radio, and on Google Play 
Podcast: Play in new window | Download | Embed