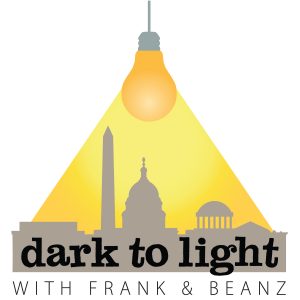 Today on Dark to Light we are back from a crazy storm filled few days, and we open the show with some humor to end the week. THE JEEP has become a viral sensation, and Beanz breaks down the story for everyone.
Then, we talk about some foreign policy, and we are off to the races with the Democrat climate change debacle, gun confiscation, the patriarchy, and a bit about how important men really are. (We love you, men!)
We close out the show with some new FOIA releases and look forward to an awesome Monday show! Don't miss todays episode!
LINKS WE DISCUSSED
The NRA is a terrorist organization?
Warren wants to end fuel. All of it:
Megan McCain squares off against BehToe
BAN EVERYTHING
Follow Tracy Beanz on Twitter, subscribe to her YouTube channel, and check out her newest venture, UncoverDC.com!
Follow Frank on Twitter, subscribe to his YouTube channel, and follow his solo podcast, Quite Frankly!
Subscribe to Dark To Light With Frank & Beanz on Apple Podcasts, Stitcher, TuneIn Radio, and Google Play!
Podcast: Play in new window | Download | Embed