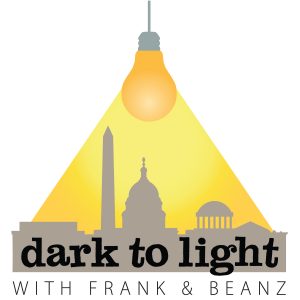 Light on the notes for this Labor Day edition of the Dark to Light podcast where Tracy Beanz flies solo! Today, she dissects the 19 page filing in the Flynn case and goes over what it all means, the details, and what the thought is moving forward. It's an analysis heavy show today, but that's ok! It passes the time.
Also, some quick business…. there will likely NOT be a Friday show as Tracy is sitting in the path of Hurricane Dorian but if there is power, there will be show!!
Please check out the links below for details, make sure to send thoughts and prayers to those in the Bahamas and those in the path of the storm and stay tuned for what is next!
LINKS WE DISCUSSED
Gen. Michael Flynn's Court Filing
Brian Cates on Gen. Michael Flynn
Follow Tracy Beanz on Twitter, subscribe to her YouTube channel, and check out her newest venture, UncoverDC.com!
Follow Frank on Twitter, subscribe to his YouTube channel, and follow his solo podcast, Quite Frankly!
Subscribe to Dark To Light With Frank & Beanz on Apple Podcasts, Stitcher, TuneIn Radio, and Google Play!
Podcast: Play in new window | Download | Embed