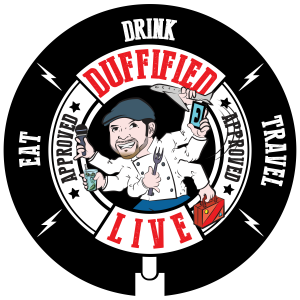 This is a very special week for Chef Brian Duffy as his new television show on the Food Network called "Opening Night" debuts Sunday, September 1st at 4pm EST.
Duffy fills you in on all the ins and outs of the show, the premise, what you can expect, and some of the great places that he's visited while shooting the show.
Make sure to check the show out and if you can't watch it live, DVR it, damn it!!!!!!
Follow Chef Brian Duffy on Twitter, Facebook, and Instagram.
Check out his website to learn more about him, to find his products, and some incredible recipes!
Subscribe to the show on iTunes, Stitcher, TuneIn Radio, and Google Podcasts and don't forget to rate and review the show.
Podcast: Play in new window | Download | Embed