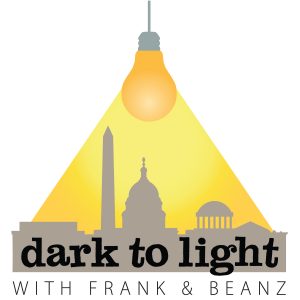 It's the Monday edition of the Dark To Light podcast and Frank and Beanz spend a good portion of the show talking about the massive Fentanyl seizure in Mexico and the interesting argument that has ensued because of it. The issue comes in when we start talking about exposure. After many reports of police and first responders suffering overdoses because of exposure to the drug by contact or inhalation, a controversy ensued. The pair discuss why and where this is coming from.
Then, it's media coverage and how crazy it has actually gotten. From Brian Stelter to the NY Times becoming belligerent, their words may be actually used against them in the court of opinion. We seem to have taken a one way trip to Crazy Land.
Also, is Joe Walsh really running for President as a REPUBLICAN!?
All of this and more on a heated edition of the Dark to Light Podcast!
LINKS WE DISCUSSED
Tracy Beanz' initial Twitter thread on Fentanyl
New York Times: Trump allies target journalists over coverage deemed hostile to White House
Brandon Darby of Breitbart: Joe Walsh screams at potential voters
Julio Rosas of the Washington Examiner tweets about comments on CNN about Trump being "worse than Adolf Hitler, Joseph Stalin, and Mao Zedong."
Follow Tracy Beanz on Twitter, subscribe to her YouTube channel, and check out her newest venture, UncoverDC.com!
Follow Frank on Twitter, subscribe to his YouTube channel, and follow his solo podcast, Quite Frankly!
Subscribe to Dark To Light With Frank & Beanz on Apple Podcasts, Stitcher, TuneIn Radio, and Google Play!
Podcast: Play in new window | Download | Embed