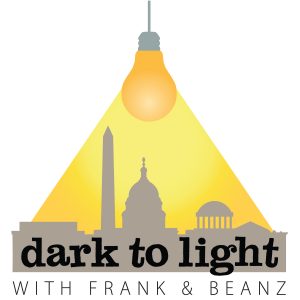 On today's episode, Frank and Tracy Beanz begin with CNN host Alison Camerota and her argument about trafficking children across the border versus keeping them in detention waiting for their court dates but it just gets crazier from there.
The rest of the show is spent dissecting the bizarre interviews of former Overstock CEO Patrick Byrne, on both CNN with Fredo Cuomo and on Fox. Frank and Beanz play clips and have a lively back and forth about what it could
all mean as they explain some of the more intricate details.
Why would they have blackmailed Clinton? Is this a bigger conspiracy than we have been led to believe? What comes next?
Don't miss this puzzling episode of the Dark to Light podcast
Make sure to visit our friends over at Sun Basket. No matter your lifestyle, Sun Basket caters to your kind of healthy. With delicious meal plans like Paleo, Carb-Conscious, Gluten-Free, Mediterranean, Diabetes-Friendly, and Vegan, plus quick and easy recipes, you can enjoy a dinner full of organic produce and clean ingredients in as little as 15 minutes. Plus, Sun Basket's 5-minute salad mixes make for an easy, lunch you'll crave day after day. It's everything you need to eat clean and feel great, delivered straight to your door. Put meal planning on autopilot. Be sure to head over to Sunbasket.com/DarkToLight to get your $60 off and please always support the sponsors who make the show possible!
Follow Tracy Beanz on Twitter, subscribe to her YouTube channel, and check out her newest venture, UncoverDC.com!
Follow Frank on Twitter, subscribe to his YouTube channel, and follow his solo podcast, Quite Frankly!
Subscribe to Dark To Light With Frank & Beanz on Apple Podcasts, Stitcher, TuneIn Radio, and Google Play!
Podcast: Play in new window | Download | Embed