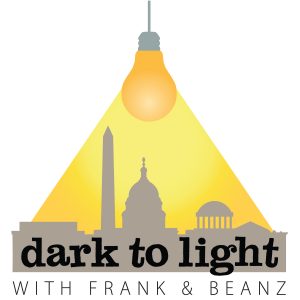 Today's show starts off with Bernie Sanders and Cardi-B together at last. They met at a nail salon for a campaign spot and Frank and Beanz take a trip down memory lane to a thread Beanz did a while back talking about the
now indicted Cardi-B.
Then, they move on to talk about the Epstein case and some factual information they were able to glean from some contacts they have inside of the facilities. Frank actually knows someone who works at the hospital and provides some insider information.
From there, we move on to the Clinton email investigation, and how the ICIG went on Fox with Catherine Herridge at the time to speak about how he was threatened in the case. Given the latest release, it all makes more sense now.
We end the show on a light hearted-ish note talking about Anthony Scaramucci.
LINKS WE DISCUSSED
SaraACarter.com: "Scaramucci: Trump Will Drop Out Of 2020 Presidential Race"
New York Post: Artist who painted Bill Clinton in dress had "no idea" it was in Jeffrey Epstein's house
The Epoch Times: Hillary Clinton's emails were sent to GMail address similar to name of chinese company
Tracy Beanz' Twitter thread on Cardi B
UncoverDC.com: Exclusive – Former BOP Captain on Epstein
Celia Farber on UncoverDC.com: Epstein is the tip of an iceberg hiding in plain sight
Greg Rubini Twitter: ICIG clips
Follow Tracy Beanz on Twitter, subscribe to her YouTube channel, and check out her newest venture, UncoverDC.com!
Follow Frank on Twitter, subscribe to his YouTube channel, and follow his solo podcast, Quite Frankly!
Subscribe to Dark To Light With Frank & Beanz on Apple Podcasts, Stitcher, TuneIn Radio, and Google Play!
Podcast: Play in new window | Download | Embed