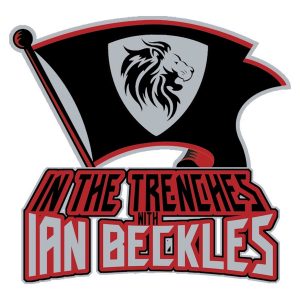 Today on In The Trenches, former offensive lineman and current 95.3 WDAE afternoon host Ian Beckles recaps the Buccaneers first preseason game against the Steelers last weekend. He says that although it's great that football is back, don't overreact to anything you saw.
Also, he talks about the Antonio Brown situation in Oakland and how it's got to be driving Jon Gruden insane.
Now that the season is here, don't forget to subscribe, rate, and review the podcast to get Ian's analysis year round!
This episode of In The Trenches is brought to you by CBS Sports HQ, a network that streams live 24/7, and they have coverage that's just focused on the game. No fake debates. No politics. Just sports for real sports fans. Open the CBS Sports app and watch any time from anywhere on your phone or at home on your Apple TV, Roku or Fire TV. It couldn't be easier. Download the CBS Sports app and watch CBS Sports HQ today!
Subscribe, Rate, and Review the podcast on Apple Podcasts, Stitcher, Google Play, and TuneIn Radio.
Have a question for Ian, send an email to IanBeckles@RadioInfluence.com.
Follow Ian on Twitter @IanBeckles and on Instagram @Ian_Beckles
Check out Ian's other podcasts, The Cannabis Podcast, Flavor of Tampa Bay and Flava In Ya Ear.
Podcast: Play in new window | Download | Embed