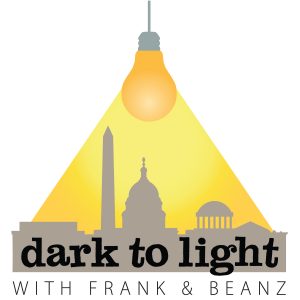 It's Friday and what does that mean? It means we are going to do a thorough run down for you and inform you all about the Bruce Ohr 302's that were released. Frank and Beanz do a deep dive through many of the more salient and bombshell points.
Why was Christopher Steele still comfortable and thinking he would have a job at the FBI as late as May of 2017? Why did Bruce Ohr lie to congress in his testimony when he said that he wasn't aware that the Clinton campaign funded the dossier via Perkins Coie and FusionGPS? Was Kathleen Kavalec from the State Department more involved than they are letting on?
All of these questions and much, much more are discussed today on the Dark to Light Podcast!
Don't miss it!
LINKS WE DISCUSSED
Tracy Beanz' Twitter thread on the Bruce Ohr 302s
Follow Tracy Beanz on Twitter, subscribe to her YouTube channel, and check out her newest venture, UncoverDC.com!
Follow Frank on Twitter, subscribe to his YouTube channel, and follow his solo podcast, Quite Frankly!
Subscribe to Dark To Light With Frank & Beanz on Apple Podcasts, Stitcher, TuneIn Radio, and Google Play!
Podcast: Play in new window | Download | Embed