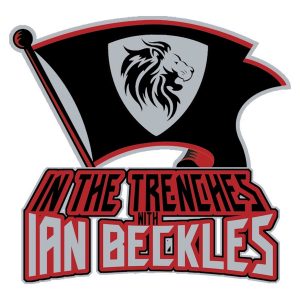 Football season is finally here and listen to former NFL offensive lineman Ian Beckles explain what he say this past Friday at the Tampa Bay Buccaneers first practice.
He discusses everything from seeing the indoor practice facility for the first time to the defense getting a jump on the offense. He explains why this always happens and tells you what else stuck out to him about being at day one of Buccaneers training camp.
This week's episode of In The Trenches is brought to you by Manscaped, who is #1 in men's below the belt grooming. Whether it's The Lawnmower 2.0, The Crop Preserver, or their deodorants and colognes, Manscaped has all the right tools for the job. Visit Manscaped.com and use the promo code TRENCHES to get 20% off and free shipping on your order!
Subscribe, Rate, and Review the podcast on Apple Podcasts, Stitcher, Google Play, and TuneIn Radio.
Have a question for Ian, send an email to IanBeckles@RadioInfluence.com
Follow Ian on Twitter @IanBeckles and on Instagram @Ian_Beckles
Check out Ian's other podcasts, The Cannabis Podcast, Flavor of Tampa Bay and Flava In Ya Ear.
Podcast: Play in new window | Download | Embed