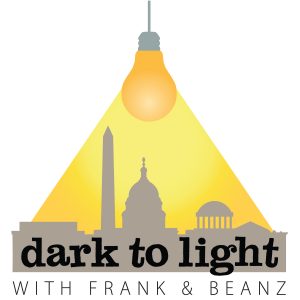 It's Friday, and while usually things wind down on Fridays, this show really heats things up. We start with new information and analysis on the Epstein case, including what UncoverDC will be releasing as the story progresses and how Kevin Spacey may be related. We go through the bail hearing memorandum and talk about the different reasons why it made perfect sense to keep Jeffrey Epstein behind bars. Then, we hit on a new "Blind Item" that came out on CrazyDaysandNights.net in regards to a wealthy retail king and the properties on the block where Epstein lives.
Next, after a quick thank you to our sponsor Sun Basket (Make sure to head over to Sunbasket.com/DarktoLight for $60 off!), we delve into the detail of the Flynn saga and Beanz does her best to give a walk through of what has been happening so far in both cases – the one against his former business partner and the Special Counsel plea. It is a very in depth look at the happenings so if you are curious this may help you quite a bit.
All of this in one amazing show today on Dark To Light!
Again, make sure to visit our friends over at Sun Basket. No matter your lifestyle, Sun Basket caters to your kind of healthy. With delicious meal plans like Paleo, Carb-Conscious, Gluten-Free, Mediterranean, Diabetes-Friendly, and Vegan, plus quick and easy recipes, you can enjoy a dinner full of organic produce and clean ingredients in as little as 15 minutes. Plus, Sun Basket's 5-minute salad mixes make for an easy, lunch you'll crave day after day. It's everything you need to eat clean and feel great, delivered straight to your door. Put meal planning on autopilot. Be sure to head over to Sunbasket.com/DarkToLight to get your $60 off and please always support the sponsors who make the show possible!
LINKS WE TALKED ABOUT
Tracy Beanz' tweets exhibits attached to the pre-trial detention decision of Jeffrey Epstein
Margot Cleveland of The Federalist: Here's Your Guide To The Latest Wild Developments With Michael Flynn
TechnoFog tweets about the Michael Flynn case
Follow Tracy Beanz on Twitter, subscribe to her YouTube channel, and check out her newest venture, UncoverDC.com!
Follow Frank on Twitter, subscribe to his YouTube channel, and follow his solo podcast, Quite Frankly!
Subscribe to Dark To Light With Frank & Beanz on Apple Podcasts, Stitcher, TuneIn Radio, and Google Play!
Podcast: Play in new window | Download | Embed