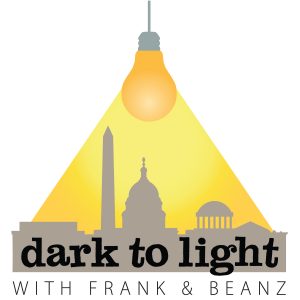 It is the day before Independence Day and the show today is a really fun, laid back conversation about everything going on both culturally and politically. Frank and Beanz tackle all of the issues in the news!
The Betsy Ross flag is apparently an issue.
What happened to Nike? Why is Kaepernick holding them by the cajones and what are they going to do once they realize what kind of a situation they have put themselves in?
There are lots of festivities going on this week in DC and Frank and Beanz stumble across recordings of the DC chapter of Antifa meeting in a basement somewhere. They play some clips and dissect what is going on, which leads them down a winding road of history, laughs, serious strategy, and even some planning.
Next, what in the world HAPPENED yesterday with the flurry of crazy news that came out and how can we be sure that we can tell the difference between what is real and what is disinformation?
Finally to wrap up, has Beanz figured out how to trick lefty Twitter?
All of this and more on today's celebratory edition of the "Dark to Light" podcast with Frank and Beanz!
LINKS WE TALKED ABOUT
Ford Fischer tweets about Antifa meetings in Washington DC
The Tweet Heard 'Round The World
Katrina Pierson: Beto Takes Campaign To Mexico To Meet With Asylum Seekers
Frank's Quite Frankly show
Follow Tracy Beanz on Twitter and subscribe to her YouTube channel!
Follow Frank on Twitter, subscribe to his YouTube channel, and follow his solo podcast, Quite Frankly!
Subscribe to Dark To Light With Frank & Beanz on Apple Podcasts, Stitcher, TuneIn Radio, and Google Play!
Podcast: Play in new window | Download | Embed