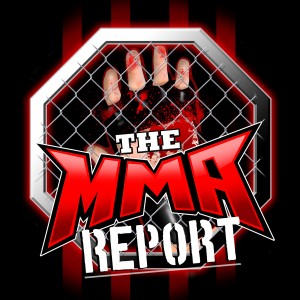 This week's episode of The MMA Report Podcast has five rounds and in the opening round, Jason Floyd and Daniel Galvan start the show by discussing Bare Knuckle FC 6. Jason was in attendance for the event and he will tell you about his experience. Plus, Jason and Daniel discuss if this could be the event that elevates the promotion.
In Round Two, they recap last weekend's UFC and Bellator fight cards. They hit on the top stars of the UFC Greenville card and discuss the upset by Rafael Lovato Jr. against Gegard Mousasi to claim the Bellator middleweight title.
Round Three of this week's show is the interview portion of the show as Jason has conversations with Ashley Yoder, Christos Giagos, Journey Newson and Steven New. Yoder (28:41) recaps her win at UFC Greenville, Giagos (40:08) recaps his win at UFC Stockholm, Newson (51:53) previews his fight on Saturday at UFC Minneapolis and New (1:03:31) previews his fight next month at Valor FC 61.
In Round Four, Daniel rejoins Jason to preview Saturday's UFC Minneapolis. They give you their top five fights, which under the radar fight fans should be paying attention to and where does Ngannou vs. Dos Santos rank in terms of best UFC main events currently announced by the promotion.
And in the final round, Jason and Daniel hit on three MMA news items: Jose Aldo signing a new contract with the UFC, Desmond Green facing twenty charges from a car accident last year and observations from this week's Dana White's Contender Series.
Subscribe, Rate and Review to the The MMA Report Podcast on Apple Podcasts, Stitcher and Google Podcast.
Follow Jason Floyd on Twitter and Instagram
Follow Daniel Galvan on Twitter
Subscribe to The MMA Report on You Tube for all of Jason's video interviews
Podcast: Play in new window | Download | Embed