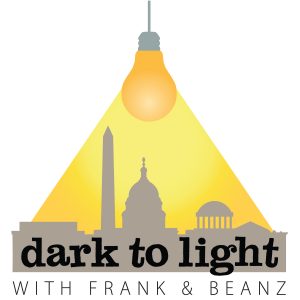 It's the Wednesday edition of the Dark to Light podcast and it is a jam packed show for sure! We jump right in and start talking about Frank's interview with Jeffrey Peterson on his show last night, as well as an interesting email Beanz received from Dennis Montgomery. We talk about why open source information is so powerful and may be the wave of the future when it comes to journalism.
Then, we segue right into immigration issues, AOC tweeting about Wayfair selling furniture for immigrant detention facilities, and Bernie Sanders warning "immigrants" about upcoming ICE raids.
Then it's a little bit of a rant about the issues facing ACTUAL Americans, and the show turns directly to Spygate and several developments we have gotten over the past 24 hours. We start the segment talking about the SCLJ, Jay Sekulow, and the FOIA response he received about EO 12333 which allowed for the sharing of raw signals intelligence with a broad spectrum of the intelligence community (17 agencies rather than the normal 3). Why is this important and why would the Obama admin have done this?
Next, we talk about the new information John Solomon is expected to release regarding the bias shown by Samantha Power and get into the new developments in the Flynn case, Beanz talks about Margot Cleveland's amazing article as well as the work of Techno Fog and her own perspective on what it all means.
For a travelling show, it sure is a busy one on today's Dark to Light podcast!
LINKS WE MENTIONED
Follow Tracy Beanz on Twitter and subscribe to her YouTube channel!
Follow Frank on Twitter, subscribe to his YouTube channel, and follow his solo podcast, Quite Frankly!
Subscribe to Dark To Light With Frank & Beanz on Apple Podcasts, Stitcher, TuneIn Radio, and Google Play!
Podcast: Play in new window | Download | Embed