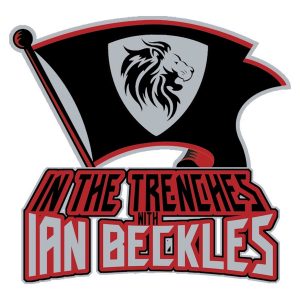 What does leadership look like on a football team? On social media, you will hear what the media thinks leadership looks like and on this week's podcast, Ian Beckles tells you what leadership looks like from someone who spent ten years in the NFL.
Also on this week's podcast, Ian discusses why he would like to see the Oakland Raiders featured on the next installment of Hard Knocks and the decision the Dallas Cowboys have to make on Dak Prescott.
All of that and more on this edition of "In The Trenches" and if you have a question for next week's episode, send an email to Ian (IanBeckles@RadioInfluence.com).
Subscribe, Rate, and Review the podcast on Apple Podcasts, Stitcher, Google Play, and TuneIn Radio.
Follow Ian on Twitter @IanBeckles and on Instagram @Ian_Beckles
Check out Ian's other podcasts, The Cannabis Podcast, Hip Hop Happy Hour, Flavor of Tampa Bay and Flava In Ya Ear.
Podcast: Play in new window | Download | Embed