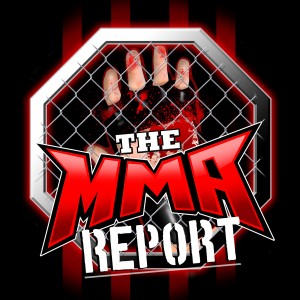 This week on The MMA Report Podcast, Jason Floyd and Daniel Galvan give their top takeaways from UFC Rochester, give their top 5 valuable non-UFC fighters, preview Thursday's PFL 2 and discuss the upcoming Bare Knuckle Boxing event.
In addition to those topics, Jason has four fighter interviews as he speaks with Ian Heinisch, Zak Cummings, Walt Harris and Terrion Ware. Heinisch recaps his victory over Antonio Carlos Junior at UFC Rochester, Cummings recalls his submission victory against Trevin Giles, Harris talks about his recent win and Ware previews his fight this weekend at CFFC 75.
This week's episode of The MMA Report Podcast is presented by Roman.With Roman, you can get medical care for ED, if appropriate, from the comfort and privacy of your own home. You can handle everything online in a convenient, discreet manner. Getting started is simple: Just go to GetRoman.com/MMAReport and complete an online visit. If your doctor decides that treatment would be appropriate, they can prescribe genuine medication that can be delivered in discreet packaging, right to your door, with FREE TWO-DAY SHIPPING.
Subscribe, Rate and Review to the The MMA Report Podcast on Apple Podcasts, Stitcher and Google Podcast.
Follow Jason Floyd on Twitter and Instagram
Follow Daniel Galvan on Twitter
Subscribe to The MMA Report on You Tube for all of Jason's video interviews
Podcast: Play in new window | Download | Embed