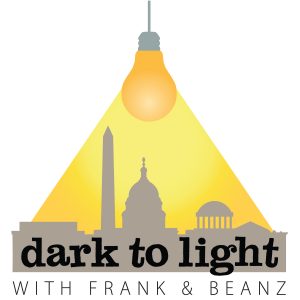 Welcome to the Friday edition of the "Dark to Light" Podcast, where Frank "no collusion" Val is back with Tracy Beanz for another action-packed show. They start by talking about some future plans for the show and individual ventures, and move on to analyze some of President Trump's interview with Sean Hannity.
From there, they talk about the Adam Schiff memo and how certain democrats continue to double and triple down on the narrative that there is collusion. The pair discuss what could have happened if anyone on team Trump took the bait from the IC attempting to plant folks within the campaign and begin to talk some more in detail about Dan Jones and his new venture with Glenn Simpson and Christopher Steele. What sort of trouble are these people going to be in as the Schiff hits the fan? Frank and Beanz also renew the immigration conversation, and move on to talk about the #WalkAway Campaigns SUCCESSFUL LGBT Town Hall event yesterday in NYC.
It's an action packed "Dark to Light"! Do not miss it, and share it with your friends!
LINKS WE COVERED
Daily Caller: Lawsuit Seeks Documents Potentially Showing FBI Ignored Intelligence Community IG Evidence That Chinese Hacked Clinton's Servers
Follow Tracy Beanz on Twitter and subscribe to her YouTube channel!
Follow Frank on Twitter, subscribe to his YouTube channel, and follow his solo podcast, Quite Frankly!
Subscribe to Dark To Light With Frank & Beanz on Apple Podcasts, Stitcher, TuneIn Radio, and Google Play!
Podcast: Play in new window | Download | Embed