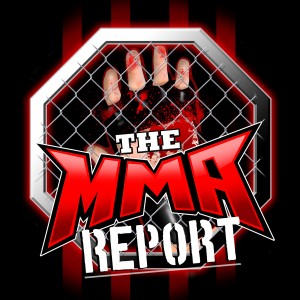 Former UFC champion Conor McGregor was arrested earlier this week in Miami and at the beginning of this week's podcast, Jason Floyd and Daniel Galvan discuss how they found out about McGregor's arrest and what their initial thoughts were about the story.
After discussing McGregor, they move onto the tournament field for the upcoming women's lightweight tournament field in season two of the Professional Fighters League and the main event change to next week's Bellator 218.
Up next is the interview portion of the show as Jason chats with Bellator 218 fighters Mike Shipman and Christian Edwards. Shipman previews his fight against Hracho Darpinyan, while Edwards previews his matchup against Roman Huerta.
Following the interviews, the guys wrap up the program by recapping what happened last weekend at UFC on ESPN+ 4 and preview Saturday's UFC on ESPN+ 5.
Subscribe, Rate and Review to the The MMA Report Podcast on Apple Podcasts, Stitcher and Google Play.
Follow Jason Floyd on Twitter and Instagram
Follow Daniel Galvan on Twitter 
Subscribe to The MMA Report on You Tube for all of Jason's video interviews
Podcast: Play in new window | Download | Embed