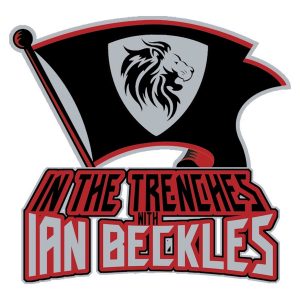 This week on "In The Trenches," Ian Beckles kicks off the show discussing the weekend's big news, which was the trade of WR Antonio Brown to the Oakland Raiders that saw the Pittsburgh Steelers get a 3rd and 5th round pick. Ian explains a million reasons why this trade is a bad move for Oakland, the biggest being their head coach Jon Gruden.
Then, Ian moves into NFL Free Agency and how it pertains to the Buccaneers. After locking up LT Donovan Smith to a new three year deal, it isn't likely that MLB Kwon Alexander nor WR Adam Humphries will return to the Pewter and Red. GM Jason Licht and new HC Bruce Arians have been saying that they'd like to keep their own guys but the problem is if you resign the talent that you've already had, how do you get better?
That said, there is one name out there that's available that could make an instant impact to this Buccaneers roster: HB Leveon Bell.
All of that and more on this edition of "In The Trenches" and if you have a question for next week's episode, send an email to Ian (IanBeckles@RadioInfluence.com). 
Subscribe, Rate, and Review the podcast on Apple Podcasts, Stitcher, Google Play, and TuneIn Radio.
Follow Ian on Twitter @IanBeckles and on Instagram @Ian_Beckles
Check out Ian's other podcasts, The Cannabis Podcast and Flava In Ya Ear
Podcast: Play in new window | Download | Embed