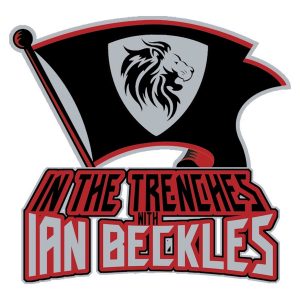 It was reported last week that the Tampa Bay Buccaneers are expected to retain defensive tackle Gerald McCoy and this is the main topic on this week's episode of "In The Trenches" as former Buccaneers offensive lineman Ian Beckles gives his thoughts on the decision.
Now before Ian gets to McCoy returning to Tampa Bay in 2019, he hits on New England Patriots owner Robert Kraft potentially facing charges of soliciting someone to commit prostitution during two separate trips to the Orchids of Asia Day Spa in Jupiter, Florida. Ian offers up his thoughts on the situation and what this could mean for the Patriots owner.
Up next is the topic of McCoy expected to return to the Buccaneers in 2019. It had been speculated previously that McCoy could be a salary cap casualty, but it was reported last week by Rick Stroud of the Tampa Bay Times that McCoy will be retained by the organization. Ian tells you his thoughts about this decision and goes through the stats of McCoy during his tenure in Tampa Bay.
Following the discussion on McCoy, Ian hits on this week's NFL Scouting Combine and Buccaneers free agent running back Peyton Barber having his team issued tablet stolen from his car in Atlanta. Plus, he answers a listener question about Bruce Arians. All of that and more on this edition of "In The Trenches" and if you have a question for next week's episode, send an email to Ian (IanBeckles@RadioInfluence.com). 
Subscribe, Rate, and Review the podcast on Apple Podcasts, Stitcher, Google Play, and TuneIn Radio.
Follow Ian on Twitter @IanBeckles and on Instagram @Ian_Beckles
Check out Ian's other podcasts, The Cannabis Podcast and Flava In Ya Ear
Podcast: Play in new window | Download | Embed