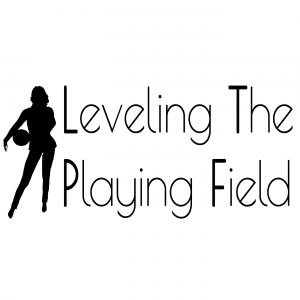 Stefanie Jewett, CEO/Founder of Activvely – a fitness app that matches people together as workout buddies or activity friends – joins Bobbi-Sue on this week's episode of LTPF. Stefanie was not a sports girl growing up and truly thought her passion was in broadcast journalism. She had many interesting internships in politics and advocacy before giving taking one more shot at broadcast journalism. Doing so landed her a gig at CNN, where she stayed for 5 years before turning her attention to her business idea. This conversation includes a lot of discussion on women supporting other women, what tech startup life is like, and how sometimes you have to take a leap of faith.
This week's episode is presented by the Arizona Office of Tourism. This Spring, follow your favorite baseball teams to Arizona for Cactus League Spring Training, Amazing weather and landscapes, exciting outdoor adventure, incredible food – Arizona is the perfect home base for baseball fans. Plan your spring training getaway at VisitArizona.com/SpringTraining.
You can follow the podcast on Twitter, Facebook, and Instagram at @LTPFPod or check out the website at LTPFPod.com. Bobbi-Sue can be found on Twitter at @BobbiSue. Please send us your comments and thoughts. You can also email us at LTPFPod@gmail.com.
Don't forget to subscribe to the show on Apple Podcasts, Stitcher, TuneIn Radio, and Google Play!
Podcast: Play in new window | Download | Embed