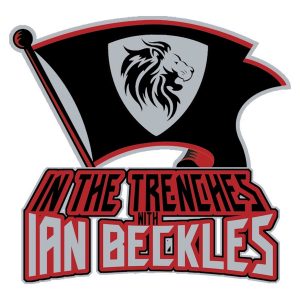 The offseason has started for the Tampa Bay Buccaneers and on this episode of "In The Trenches," Ian Beckles talks about what's going on with the team and recaps Wildcard weekend.
At the beginning of the podcast, you will hear Ian talk about what's going on with the head coaching search and he explains how Buccaneers fans will react if Bruce Arians is not the next head coach of the team. Also, he hits on the Buccaneers current free agents and he will tell you why the team has to bring back middle linebacker Kwon Alexander.
Then he touches on everything that took place this weekend in the playoff matchups. From how the team the rushed the ball more won every game to the gruesome injury suffered by Dallas Cowboys wide received Allen Hurns.
All of that and more on this edition of "In The Trenches" and if you have a question for next week's episode, send an email to Ian (IanBeckles@RadioInfluence.com). 
Subscribe, Rate, and Review the podcast on Apple Podcasts, Stitcher, Google Play, and TuneIn Radio.
Follow Ian on Twitter @IanBeckles and on Instagram @Ian_Beckles
Check out Ian's other podcasts, The Cannabis Podcast Powered by Trulieve and Flava In Ya Ear
Podcast: Play in new window | Download | Embed