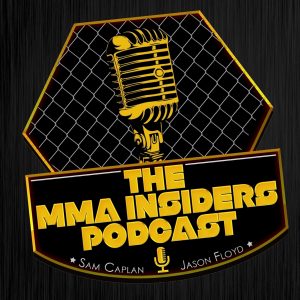 Sam Caplan and Jason Floyd are back for a special edition of The MMA Insiders Podcast as they discuss their top ten stories in MMA in 2018.
Sit back and listen to the guys go down their list from number ten to number one, find out how their lists are different, and which stories did not make their top ten.
And if you want to continue the conversation with Sam and Jason on your top ten stories from the last year in MMA, hit up the guys on their social media accounts.
Follow Sam Caplan on Twitter: @SamCaplanBAC
Follow Jason Floyd on Twitter: @Jason_Floyd
Subscribe to The MMA Insiders on Apple Podcasts, Stitcher and Google Play
Podcast: Play in new window | Download | Embed