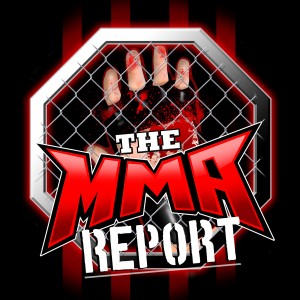 It's been an interesting couple of days for the UFC and Jon Jones and on this week's The MMA Report Podcast, Jason Floyd and Daniel Galvan give their thoughts on what's going on with the former UFC light heavyweight champion and Saturday's UFC 232.
At the start of the show, Jason and Daniel discuss how they found out about the drug testing issue with Jon Jones, which ultimately led to the fight card moving from Las Vegas, Nevada to Inglewood, California. They give their thoughts on the entire situation, plus you will hear comments from UFC Vice President of Athlete Health and Performance Jeff Novitzky and California State Athletic Commission Executive Director Andy Foster.
Following their discussion on the drug testing of Jones, they preview the entire UFC 232 fight card. They tell you their picks for the title fights, which fights interest them on the prelims, and why they feel a good amount of MMA fans will be rooting for B.J. Penn.
Subscribe to the The MMA Report Podcast on Apple Podcasts, Stitcher and Google Play.
Follow Jason Floyd on Twitter and Instagram
Follow Daniel Galvan on Twitter and Instagram
Subscribe to The MMA Report on You Tube for all of Jason's video interviews
Podcast: Play in new window | Download | Embed