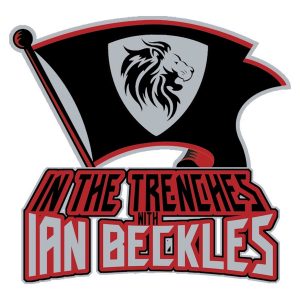 On this episode of "In The Trenches," former Tampa Bay Buccaneers offensive lineman Ian Beckles recaps the Buccaneers defeat on Sunday in Baltimore against the Ravens.
Ian touches on all three aspects of the game and one of his main points is how the Buccaneers offense just does not look the same without wide receiver Desean Jackson.
Find out why Ian feels this way and he also hits on what players are underachieving on this team. Plus, he comments on how the play of Vita Vea has improved the past couple of weeks.
All of that and more on this edition of "In The Trenches" and if you have a question for next week's episode, send an email to Ian (IanBeckles@RadioInfluence.com).
Subscribe, Rate, and Review the podcast on Apple Podcasts, Stitcher, Google Play, and TuneIn Radio.
Follow Ian on Twitter @IanBeckles and on Instagram @Ian_Beckles
Check out Ian's other podcasts, The Cannabis Podcast Powered by Trulieve and Flava In Ya Ear
Podcast: Play in new window | Download | Embed