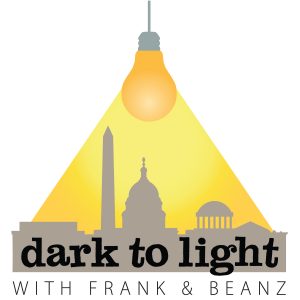 Today's episode of Dark To Light With Frank and Tracy Beanz is absolutely jam packed with everything going on. They open the show by talking about Beanz' weekend at the American Priority Conference in Washington, DC and her interview with George and Simona Papadopoulos. This branches into a conversation about the shift in how major political figures are now viewing the independent media.
They move on to some discussion about Michael Cohen, and how he claims that Trump knowingly "influenced the outcome of an election". Isn't that what every candidate does?
After that, Frank and Beanz get into a hefty discussion about the Flynn sentencing, along with a new article by Jeff at The Markets Work which puts a brand new spin on what the footnotes inside of General Flynn's response may ACTUALLY mean, and the brilliance of his strategy thus far.
We get some breaking news about Andrew Weissman and the Enron case (yes, you read that right) from Margot Cleveland and then we get some pop culture and television recommendations.
Finally, the show concludes with some straight talk about what is ACTUALLY happening and there is a lot of it. Frank and Beanz break down the Clinton Foundation Hearings, the OIG report on Page/Strzok text messages, and go into much much more on this can not miss episode of the "Dark to Light" Podcast with Frank and Beanz!
This week's episode of Dark To Light is presented by Skillshare. They are an online learning community with over 20,000 classes in business, design, technology. You can take classes in social media marketing, data science, mobile photography, creative writing – you name it, they've got it. Skillshare is offering Dark To Light listeners two months of unlimited access to over 20,000 classes for just 99 cents. To sign up, go to Skillshare.com/darktolight.
Follow Tracy Beanz on Twitter and subscribe to her YouTube channel!
Follow Frank on Twitter, subscribe to his YouTube channel, and follow his solo podcast, Quite Frankly!
Subscribe to Dark To Light With Frank & Beanz on Apple Podcasts, Stitcher, TuneIn Radio, and Google Play!
Podcast: Play in new window | Download | Embed