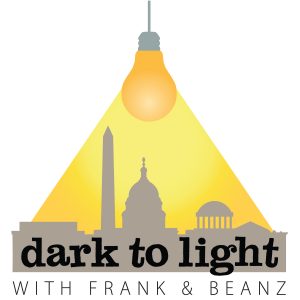 What a week it has been indeed! "Declassify NOW" and Beanz join you for an action pack and extended episode of the Dark to Light podcast! No slow entry today folks.
The pair dive right in and start talking in depth about why this new Michael Cohen perjury charge isn't just about a business deal in Russia that never went through, and go over the persona of one Felix Sater. Beanz gets into why Sater is a bit more important than people are letting on. Spoiler alert? It happens to be about General Flynn.
After that they discuss George Papadopoulos and the fleeting last minute tweet he left before hitting the slammer. Does it implicate yet ANOTHER nation in the spying scandal that has rocked our country? Then, they talk Manafort and Assange, and some speculation there.
After that Beanz reads some of a very interesting Daily Caller piece about the FBI raiding the home of a whistleblower in the Uranium One and Clinton Foundation cases and Frank and Beanz do some real time deduction about what it all could mean. Next on the list is James Comey, his motion to quash his subpoena, and the judges assigned and reassigned to hear the case, and they close out this ACTION PACKED show with a debate about Laura Loomer chaining herself to Twitter HQ in NYC, and immigration.
Do not miss this super busy show! Tune in to the "Dark to Light" podcast with Frankie "Declassify Now" Val, and Tracy Beanz!
Follow Tracy Beanz on Twitter and subscribe to her YouTube channel!
Follow Frank on Twitter, subscribe to his YouTube channel, and follow his solo podcast, Quite Frankly!
Subscribe to Dark To Light With Frank & Beanz on Apple Podcasts, Stitcher, TuneIn Radio, and Google Play!
Podcast: Play in new window | Download | Embed