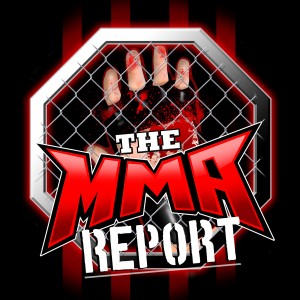 This week on The MMA Report Podcast, Jason Floyd and Daniel Galvan get the show started by discussing the aftermath of last week's trilogy bout between Chuck Liddell and Tito Ortiz. They discuss everything from the Black Friday deal being pulled, how the fight was sad, and who should be blamed for what happened.
After they hit on that topic, they moved on to the comments by UFC President Dana White that Sage Northcutt's days in the UFC at this time have come to an end. Jason and Daniel discuss their thoughts on how we should take these comments and what the future could hold for Northcutt.
Up next, they mention the comments former UFC light heavyweight champion Jon Jones made on ESPN earlier this week and answer a listener question about the statement made by Jones about his most recent issue with the United States Anti-Doping Agency (USADA). Then they get into the UFC fights that took place last weekend in China and discuss what could be next for Francis Ngannou and Alistair Overeem.
Following the UFC Beijing talk, it's the interview portion of the show as you will hear Jason's conversations with Craig Shintani, Michael Hay and Andre Hall. Shintani and Hay preview their respective title fights next weekend at Unified MMA 35, while Hall recaps his recent victory over Brian Maxwell to claim the Elite Warrior Challenge light heavyweight title.
After those interviews, Daniel rejoins Jason to answer a listener question about the recently announced fight between Anderson Silva and Israel Adesanya. Following their thoughts on the listener question, they preview all of this weekend's UFC and Bellator events and tell you which fights they are most interested to watch.
This episode of The MMA Report Podcast is presented by Roman. They are a one-stop-shop where licensed US physicians can diagnose ED and ship medication right to your door. With Roman, there are no waiting rooms, awkward face-to-face conversations, or uncomfortable trips to the pharmacy. You can handle everything discreetly online. For a free online visit, go to GetRoman.com/MMAREPORT, fill out a brief medical onboarding, chat with a doctor, and get FDA-approved ED meds delivered to your door in discreet, unmarked packaging.
Subscribe to the The MMA Report Podcast on Apple Podcasts, Stitcher and Google Play.
Podcast: Play in new window | Download | Embed