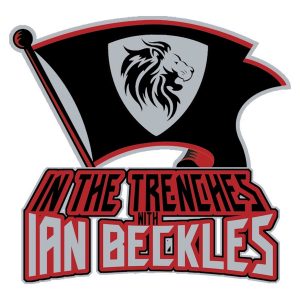 Former Tampa Bay Buccaneers offensive lineman Ian Beckles is back with another edition of "In The Trenches" and this week, he recaps Sunday's Buccaneers win over the 49ers and says it's great to celebrate a "Victory Monday" but everyone needs to keep perspective. The Bucs were supposed to beat San Francisco. Had they not, we would be dealing with a very different atmosphere at One Buc Place. The team can't get too high or too cocky following a game where everything came together for them.
Jameis Winston played extremely well but he's still making some mistakes that are cringe worthy. He continues to have connection issues with DeSean Jackson and he's still throwing some passes that should be picked off.
Defensively, the Bucs got after Niners' QB Nick Mullens early and often, which made things so much easier on themselves.
It's a great Monday……but let's keep perspective, shall we.
Subscribe, Rate, and Review the podcast on Apple Podcasts, Stitcher, Google Play, and TuneIn Radio.
Follow Ian on Twitter @IanBeckles and on Instagram @Ian_Beckles
Have a question for Ian, send me an email (IanBeckles@RadioInfluence.com) 
Check out Ian's other podcasts, The Cannabis Podcast Powered by Trulieve and Flava In Ya Ear
Podcast: Play in new window | Download | Embed