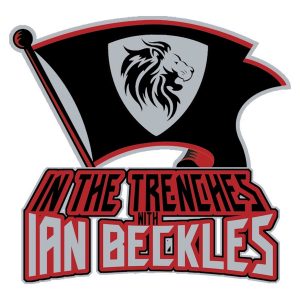 Former Tampa Bay Buccaneers offensive lineman Ian Beckles is back with another edition of "In The Trenches" and this week, he recaps everything that happened in New York on Sunday as the Buccaneers dropped its fourth straight game with a three point loss to the Giants.
Before Ian gets into yesterday's game, he talks about his return to 620 WDAE-AM for "Ron and Ian 2.0" and for those wondering, Ian will continue doing this podcast and his other two podcasts along with doing a daily sports radio show in Tampa.
Now when it comes to the Buccaneers defeat against the Giants, Ian hits on multiple fronts including how the team is lacking leadership and the entire team has a lot of short comings. Plus, he explains how the quarterback play is part of the problem, but there's much more issues on this team besides the play of Jameis Winston and Ryan Fitzpatrick.
Subscribe, Rate, and Review the podcast on Apple Podcasts, Stitcher, Google Play, and TuneIn Radio.
Follow Ian on Twitter @IanBeckles and on Instagram @Ian_Beckles
Have a question for Ian, send me an email (IanBeckles@RadioInfluence.com) 
Check out Ian's other podcasts, The Cannabis Podcast Powered by Trulieve and Flava In Ya Ear
Podcast: Play in new window | Download | Embed