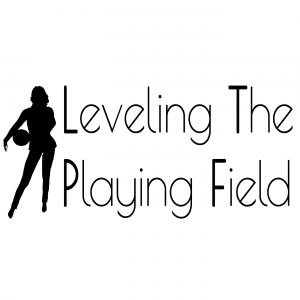 This week's episode is a special one just in time for Thanksgiving. It's so important to take time to be grateful for the good things in our lives and to be grateful for what sport can do. Katie Lentz was in a head-on collision with a drunk driver just before her sophomore year at Tulane. She was in school in a pre-dental program and had planned on being a dentist. On multiple levels, surviving the crash was a miracle. Her recovery, and the way that sport played a part, was another. Soon after getting out of the hospital and returning to Tulane, Katie changed her career trajectory and focused on sport. She is now the Administrator for Major League Baseball's Baseball Assistance Team (B.A.T.) which helps those in the baseball family that need support (whether financial, medical, psychological). She has centered her career on the power of sport to do good. We are very thankful to have her on the podcast and tell her story.
This episode is brought to you by the Sports MBA program at San Diego State University. Interested in working in the business of sports? Gain hands on sports industry experience while studying the analytical MBA toolkit in America's Finest City. With access to a premier alumni network and a MLB operations trip to the Dominican Republic, there are so many reasons why the SDSU Sports MBA program was recently ranked first in the world for student and alumni satisfaction by SportBusiness International. Missed the deadline but still interested in requesting info for the 2021 class? The SDSU Sports MBA would love to help. Visit SDSU.EDU/SPORTSMBA now!
The Blinkist app summarizes 2500+ bestselling nonfiction books into packs key insights that you can read or listen to in just 15 minutes. Over 7 million people are using Blinkist everyday to glean the insights they need to become their best selves. Right now, for a limited time Blinkist has a special offer just for our audience. Go to Blinkist.com/Playing to start your free 7 day trial. You can cancel any time. That's Blinkist.com/Playing.
For years, the co-founders of Holly & Tanager searched for the perfect backpack tote to carry their items in an organized manner. Holly & Tanager handbags were born to keep up with your busy schedule while taking organization to the next level. Holly & Tanager designed The Professional backpack tote to live up to the needs of the on-the-go, in-the-know, jet-setting, trendsetting, all-around extraordinary woman: you. The Professional Backpack Tote effortlessly converts from a Backpack to a tote to a cross body bag. In addition to the Professional Backpack Tote, Holly & Tanager offers other extraordinary "everyday handbags you don't see every day." As a listener of Leveling The Playing Field, get 15% off your first order, visit HollyAndTanager.com/LTPF and use promo code LTPF at checkout.
You can follow the podcast on Twitter, Facebook, and Instagram at @LTPFPod or check out the website at LTPFPod.com. Bobbi-Sue can be found on Twitter at @BobbiSue. Please send us your comments and thoughts. You can also email us at LTPFPod@gmail.com.
Don't forget to subscribe to the show on Apple Podcasts, Stitcher, TuneIn Radio, and Google Play!
Podcast: Play in new window | Download | Embed