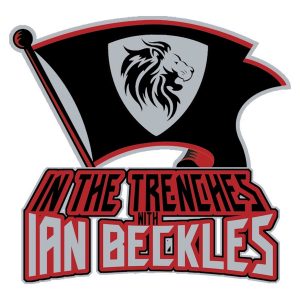 It was not a pretty Sunday in Chicago for the Tampa Bay Buccaneers as they lost against the Chicago Bears and former Buccaneers offensive lineman Ian Beckles gives you his thoughts on the game on this edition of "In The Trenches."
He tells you why yesterday's game was a dose of reality for the Buccaneers, why Jameis Winston is going to be the guy going forward for the team, and answers a listener question about the difference for the offensive line in blocking a 4-3 and 3-4 defense.
All of that and much more on this episode of In The Trenches. If you have a question for next week's podcast, send Ian an email (IanBeckles@RadioInfluence.com) and he will answer it on next week's podcast.
This episode of The Valor Hour is brought to you by Vivid Seats. Vivid Seats is an online event ticket marketplace dedicated to providing fans of live entertainment with experiences that last a lifetime. Go to the App Store or Google Play and download the Vivid Seats app. Enter promo code INFLUENCE to receive 10% off your first purchase with Vivid Seats.
Subscribe, Rate, and Review the podcast on Apple Podcasts, Stitcher, Google Play, and TuneIn Radio.
Follow Ian Beckles on Twitter: @IanBeckles
Podcast: Play in new window | Download | Embed