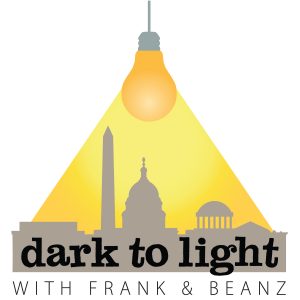 Frank and Beanz ARE BACK from a brief hiatus and this show is definitely one not to miss!
They start off the show with an update on the #WalkAwayMarch and the hurricane in the Carolinas and they jump right back into the swing of things. What is going on with Donald Trump tweets and the declassification of documents? Does this have something to do with Brett Kavanaugh and the Democrats trying to stall the vote? Is there a deal being brokered behind the scenes and why are the Democrats ignoring Ellison's accuser?
They move on to talk about the impact that pop culture has on politics, and they dive into the new censorship bills being pushed overseas and what the implications are here in America. After that, they move to George Papadopolous and Simona Mangiante and the startling tweets that P-Dop has been putting out there while appearing on numerous talk shows. What is the deal with the $10k payment to Papadopoulos by the "foreign" intelligence operative? Did Australia and the UK start spying in early April before the meeting with Joseph Mifsud? How does all of this play into the Papadopoulos is a plant versus a spy debate?
Moving on from there, they close the show by breaking some news from Devin Nunes, and closing with their thoughts on why these docs MUST be declassified ASAP, and in full.
If you enjoy the show and want to support it, make sure to check out our sponsors:
This episode of Dark To Light With Frank & Beanz is brought to you by Vivid Seats. Vivid Seats is an online event ticket marketplace dedicated to providing fans of live entertainment with experiences that last a lifetime. Go to the App Store or Google Play and download the Vivid Seats app. Enter promo code INFLUENCE to receive 10% off your first purchase with Vivid Seats.
For a limited time, Blinkist has an awesome deal for Dark To Light listeners. The Blinkist app transforms the key insights of 2500+ bestselling nonfiction books into powerful packs you can read or listen to in just 15 minutes. Over 5 million people are using Blinkist everyday to glean the insights they need to become their best selves. Visit blinkist.com/DarkToLight to start your free seven day trial. You can cancel the trial at anytime.
Make sure to check out Sun Basket! Sun Basket makes it easy and convenient to cook healthy, delicious meals at home—no matter how much experience you have in the kitchen. There are Paleo, Gluten-Free, Lean & Clean, Vegan, Mediterranean, Family options, and more. Go to SunBasket.com/DARKTOLIGHT today to learn more and get $35 off your first order! That's SunBasket.com/DARKTOLIGHT for $35 off!
Follow Tracy Beanz on Twitter and subscribe to her YouTube channel!
Follow Frank on Twitter, subscribe to his YouTube channel, and follow his solo podcast, Quite Frankly!
Subscribe to Dark To Light With Frank & Beanz on Apple Podcasts, Stitcher, TuneIn Radio, and Google Play!
Podcast: Play in new window | Download | Embed