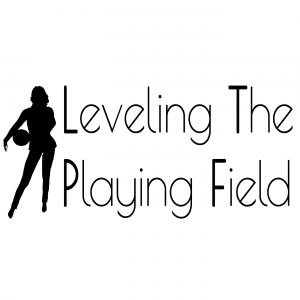 This episode of Leveling The Playing Field starts with Bobbi-Sue talking about the launch of the Tampa Bay chapter of WISE. There were no less than six former guests and at least one future guest in attendance. Make sure you join the chapter if you're in Tampa. If not, check out where the closest chapter is and join! It is a great way to network with women in the industry.
Our guest this week is Jenna Byrnes. Jenna is the Senior Vice President of the Oklahoma City Dodgers, the triple-A affiliate for the Los Angeles Dodgers. She started off at the Frisco RoughRiders. In both organizations, she has worked her way up the ladder. When she moved over to the Dodgers, she had to create a new sales team from scratch. She had an entire team starting all on the same day. She is known for developing her staff and building a culture of growth, both personally and professionally for her team.
This episode is brought to you by the Sports MBA program at San Diego State University. A unique feature of the program is its study abroad trip to the Dominican Republic. This hand-on course explores each step of a prospect's path to the big leagues, from skinny kids on makeshift playing fields to the high-pressure world of scouts, agents, and contracts. This once-in-a-lifetime experience is only available through SDSU Sports MBA. Apply today at SDSU.edu/sportsMBA!
You can follow the podcast on Twitter, Facebook, and Instagram at @LTPFPod or check out the website at LTPFPod.com. Bobbi-Sue can be found on Twitter at @BobbiSue. Please send us your comments and thoughts. You can also email us at LTPFPod@gmail.com.
Don't forget to subscribe to the show on Apple Podcasts, Stitcher, TuneIn Radio, and Google Play!
Podcast: Play in new window | Download | Embed