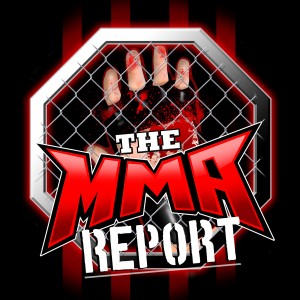 This week on The MMA Report Podcast, Jason and Daniel take a look back at what happened last week at UFC Lincoln. Plus, Jason has interviews with Cody Stamann, Frank Camacho and Anthony Romero.
Jason kicks off this week's podcast by telling you a little nugget he learned about October's Bellator 207. If you are a fighter, manager, or coach of a fighter, you will want to hear what Jason reports as this could effect you at some point in the near future.
Up next, Jason and Daniel answer an interesting listener question that was submitted via social media and then they start their recap of UFC Lincoln. They touch on multiple aspects of this fight card from what should be next for Justin Gaethje, do they believe Jake Ellenberger will remain retired and the poor referee performance in the Cody Sandhagen vs. Iuri Alcantara fight.
Following their recap of UFC Lincoln, you will hear Jason's recent conversations with Cody Stamann, Frank Camacho and Anthony Romero. Stamann previews his fight next week against Aljamain Sterling at UFC 228. Then Camacho comes on to discuss his fight against Geoffrey Neal at UFC 228 and Romero talks about his main event fight at the King of the Cage event on September 15 in New York.
Upon the conclusion of the interviews, it's the weekly Buy/Sell segment as the guys Buy or Sell four different combat sports questions and one of the questions is about whether or not Bobby Lashley will have another fight in Bellator. And then they wrap up the podcast by discussing the recent comments made by Patricio Pitbull about Michael Chandler.
And this week's podcast is presented by MyBookie. For The MMA Report Podcast listeners, MyBookie will match your first deposit 100% up to $1,000. All you have to do to take advantage of this offer is head over to MyBookie and use the promo code MMAREPORT when creating your account to claim the bonus. YOU PLAY, YOU WIN, YOU GET PAID.
Follow The MMA Report on Twitter and Facebook
Subscribe to the podcast on Apple Podcasts, Stitcher and Google Play
Podcast: Play in new window | Download | Embed