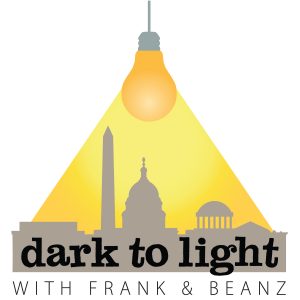 On this week's episode of "Dark to Light," Frank & Beanz get down to the nitty gritty of several topics. They talk about the recent "press" spats between CNN, Jim Acosta, and Press Secretary Sarah Sanders while also discussing the hypocrisy of the media in general. They float over to some strategy and chat about polling numbers being reported verses the real actual numbers when compared to Trump's approval ratings. Speaking of ratings, they THANK YOU for making the July podcast numbers so fantastic – nearly beating CNN in certain demos.
Then, it's on to deep dives with discussions about the Chinese spy and Senator Diane Feinstein, Michael Cohen and Felix Sater working FOR the good guys, and the SSCI being one of the most corrupt committees in all the land.
Also, top all of this off with Frank and Beanz delving into the Seth Rich lawsuit being dismissed, more on Paul Manafort, and you have one HECK of a show!
STORIES WE COVERED
Fox News: Feinstein driven by a Chinese spy
Big League Politics: Seth Rich Lawsuit dropped
The Federalist: Margot Cleveland piece on FISA
Big League Politics: Southern Poverty Law Center alleged abuse
Follow Tracy Beanz on Twitter and subscribe to her YouTube channel!
Follow Frank on Twitter, subscribe to his YouTube channel, and follow his solo podcast, Quite Frankly!
Subscribe to Dark To Light With Frank & Beanz on Apple Podcasts, Stitcher, TuneIn Radio, and Google Play!
Podcast: Play in new window | Download | Embed