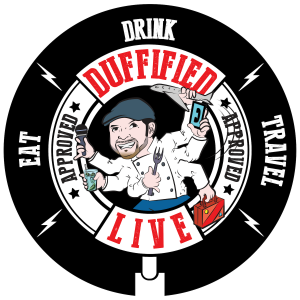 This week on Duffified Live, in the spirit of Carmen Sandiego, we are playing a rousing game of "Where In The World Is Chef Brian Duffy!" It's been a long few weeks with a ton of adventures and even more good times. Chef has been at the beach in North Carolina, opened a restaurant, rode 1,463 miles in the Pacific Northwest on a motorcycle, cooked dinner on an Indian reservation, been in 8 states, and STILL had a few mins to record a quickie!
It's an informative one already! Get ready to get the full scope of Duffified and NEVER SAY NO!
Follow Chef Brian Duffy on Twitter and on Facebook.
Check out his website to learn more about him, to find his products, and some incredible recipes!
Listen to the Duffified Live show archive on Radio Influence! Subscribe to the show on Apple Podcasts, Stitcher, TuneIn Radio, and now on Google Play and make sure to rate and review!
Podcast: Play in new window | Download | Embed