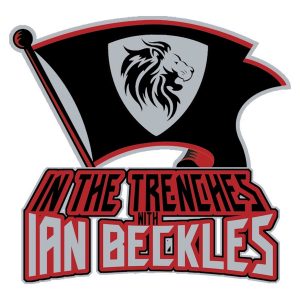 This week's episode of In The Trenches presented by Hess Spinal, former Tampa Bay Buccaneers offensive lineman Ian Beckles talks about the comments following Jameis Winston's trainer wearing a shirt saying "Jameis Winston against the world."
Now before Ian gets to that topic, he starts off this week's podcast by discussing the domestic violence allegation against former Plant High School quarterback Robert Marve and Terrell Owens issues with the Pro Football Hall of Fame.
Up next is the reaction to the "Jameis Winston against the world" t-shirt worn by Winston's trainer in a social media post and Ian brings up that the NFL is selling "Against The World" t-shirts on NFLShop.com. And speaking of the Buccaneers, Ian answers two listener submitted questions that are related to the Bucs.
All of that and much more on this week's episode of "In The Trenches" and if you have a question for next week's podcast, send an email to Ian (IanBeckles@RadioInfluence.com).
Subscribe, Rate, and Review the podcast on Apple Podcasts, Stitcher, Google Play, and TuneIn Radio.
Follow Ian Beckles on Twitter: @IanBeckles
Podcast: Play in new window | Download | Embed