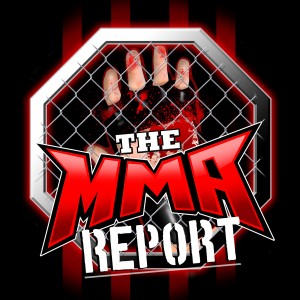 UFC 226 took place this past weekend in Las Vegas and at the beginning of this week's podcast, Jason Floyd and Daniel Galvan recap the fight card.
From Daniel Cormier claiming the heavyweight title to the disappointing matchup between Francis Ngannou and Derrick Lewis, Jason and Daniel offer up their thoughts on everything that saw happen at UFC 226.
Along with recapping UFC 226, they recap The Ultimate Fighter 27 Finale and they you will fights have them interested this week at UFC Fight Night 133, Bellator 202, and Bellator 203.
Up next on this week's podcast is the Buy/Sell segment as the guys touch on six different MMA topics and the questions range from Kelvin Gastelum getting the next title shot in the UFC middleweight division to if Daniel Cormier will have a trilogy fight with Jon Jones.
Following the Buy/Sell segment, you will hear Jason's interviews with Bellator fighters Patricio "Pitbull" Freire, Daniel Weichel and Michael McDonald. Pitbull and Weichel preview their fight in the main event of Saturday's Bellator 203 in Italy, while McDonald talks about his fight on Friday in Oklahoma against Eduardo Dantas at Bellator 202.
And in the final portion of this week's episode, they talk about Jake Shields losing at Professional Fighters League 3 last week and how they are both enjoying the action coming out of the Professional Fighters League.
Thanks for listening to this week's podcast and be sure to subscribe, rate, and review the podcast.
Follow The MMA Report on Twitter and Facebook
Subscribe to the podcast on Apple Podcasts, Stitcher and Google Play
Podcast: Play in new window | Download | Embed