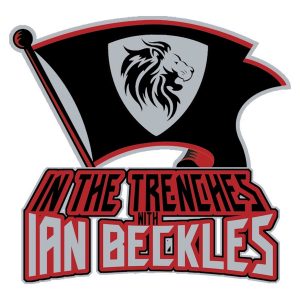 NFL Training Camps are getting closer and closer and on this week's episode of In The Trenches presented by Hess Spinal, former NFL offensive lineman Ian Beckles talks about some of the stories heading into the upcoming NFL season.
At the start of the show, Ian talks about how some things have changed with training camp from when he played to today's product. He tells a story about former Tampa Bay Buccaneers head coach Sam Wyche allowing players to stay at their homes instead of the dorm rooms at the University of Tampa and how he loved that decision by Wyche.
Up next, Ian touches on what's going on with the Cleveland Browns and their quarterback situation. Could Tyrod Taylor be the opening day starter for the Browns instead of Baker Mayfield? Ian gives his take on this situation and speaking of quarterback situations, Ian hits on the Buccaneers situation with Jameis Winston being suspended for the first three games of the season.
Also on this week's podcast, Ian answers listener questions about the Buccaneers and brings up a tremendous stat on Kansas City Chiefs running back Kareem Hunt.
All of that and much more on this week's episode of "In The Trenches" and if you have a question for next week's podcast, send an email to Ian (IanBeckles@RadioInfluence.com).
Subscribe, Rate, and Review the podcast on Apple Podcasts, Stitcher, Google Play, and TuneIn Radio.
Follow Ian Beckles on Twitter: @IanBeckles
Podcast: Play in new window | Download | Embed