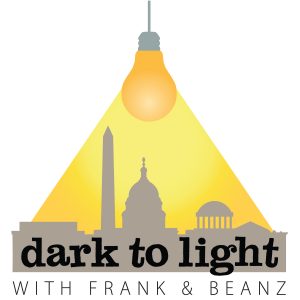 On this week's episode of "Dark to Light with Frank & Beanz," they take a VERY deep dive and analysis into the new John Solomon article that came out today in regards to the Peter Strzok "Crossfire Hurricane" (and other) investigations. It appears there is MUCH more than meets the eye in this article, and Frank and Beanz read through it for you as they analyze it's implications.
Beanz drops some exciting news about a new partnership she has entered into, and we thank YOU- the listeners – for an AMAZING month of downloads last month.
Follow Tracy Beanz on Twitter and subscribe to her YouTube channel!
Follow Frank on Twitter, subscribe to his YouTube channel, and follow his solo podcast, Quite Frankly!
Subscribe to Dark To Light With Frank & Beanz on Apple Podcasts, Stitcher, TuneIn Radio, and Google Play!
Podcast: Play in new window | Download | Embed